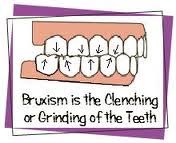 Sleep bruxism, also known as nocturnal tooth grinding, is the medical term for clenching or grinding teeth during sleep. A type of movement disorder that occurs during sleep, bruxism is a common condition. Occasional bruxism may not be harmful but when it occurs regularly, it may be associated with moderate to severe dental damage, facial pain, and disturbed sleep.
Although the causes of bruxism are unknown, it may be linked with such factors as anxiety, stress, alcohol consumption, cigarette smoking, caffeine, sleep apnea, snoring and fatigue.
Sleep apnea may also be related to sleep bruxism, and evidence suggests that treating sleep apnea can help alleviate sleep bruxism. Read more about sleep apnea and fatigue here.
People who have sleep bruxism can also suffer headaches, earaches, jaw pain, jaw joint disorders and damaged teeth.
If you feel you may suffer from sleep bruxism, feel free to contact us for more information or to arrange a consultation.
Symptoms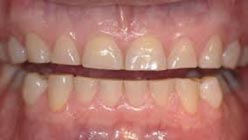 Symptoms of sleep bruxism include:
Worn down teeth
Fractures of teeth or fillings
Tooth sensitivity
Loose teeth
Headaches
Earaches
Sore gums, teeth, jaw, and face
The severity of these symptoms can vary. Some may experience interrupted sleep during the night. High stress levels and anxiety are linked to bruxism.